Students take to 'Early Bird Reading' like ducks to water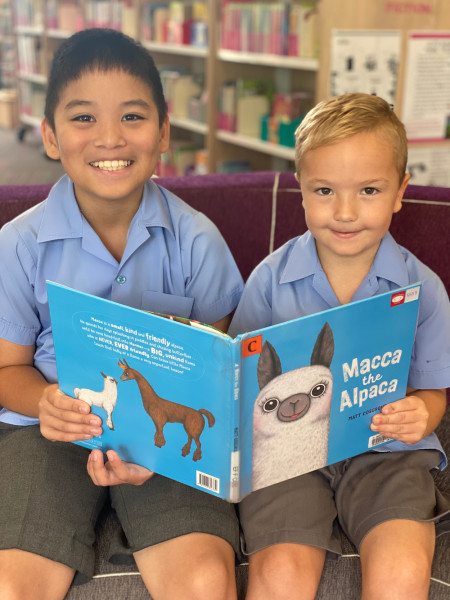 Students are loving our new Early Bird Reading – an opportunity for students to read with an older student in the library for up to 30 minutes before school starts.
At St John's, we are very aware that when learning any new skill it is essential that we have multiple opportunities to practice, practice practice.
Our teachers wanted to create extra opportunities for our students to read – so we've introduced this new school initiative, with great success!
While Early Bird Reading is completely optional, students' names are marked off for attending.
McDoanld's Macarthur has kindly donated bookmarks and certificates that students can receive after 20 and 40 visits!
The 20-visit bookmark comes with a free Grilled Chicken Snack Wrap and small CalciYum Milk.
The 40-visit Encouragement Award comes with a free Happy Meal.
Early Bird Reading runs four mornings a week and has been very popular with students from Kindergarten all the way through to Year 6.